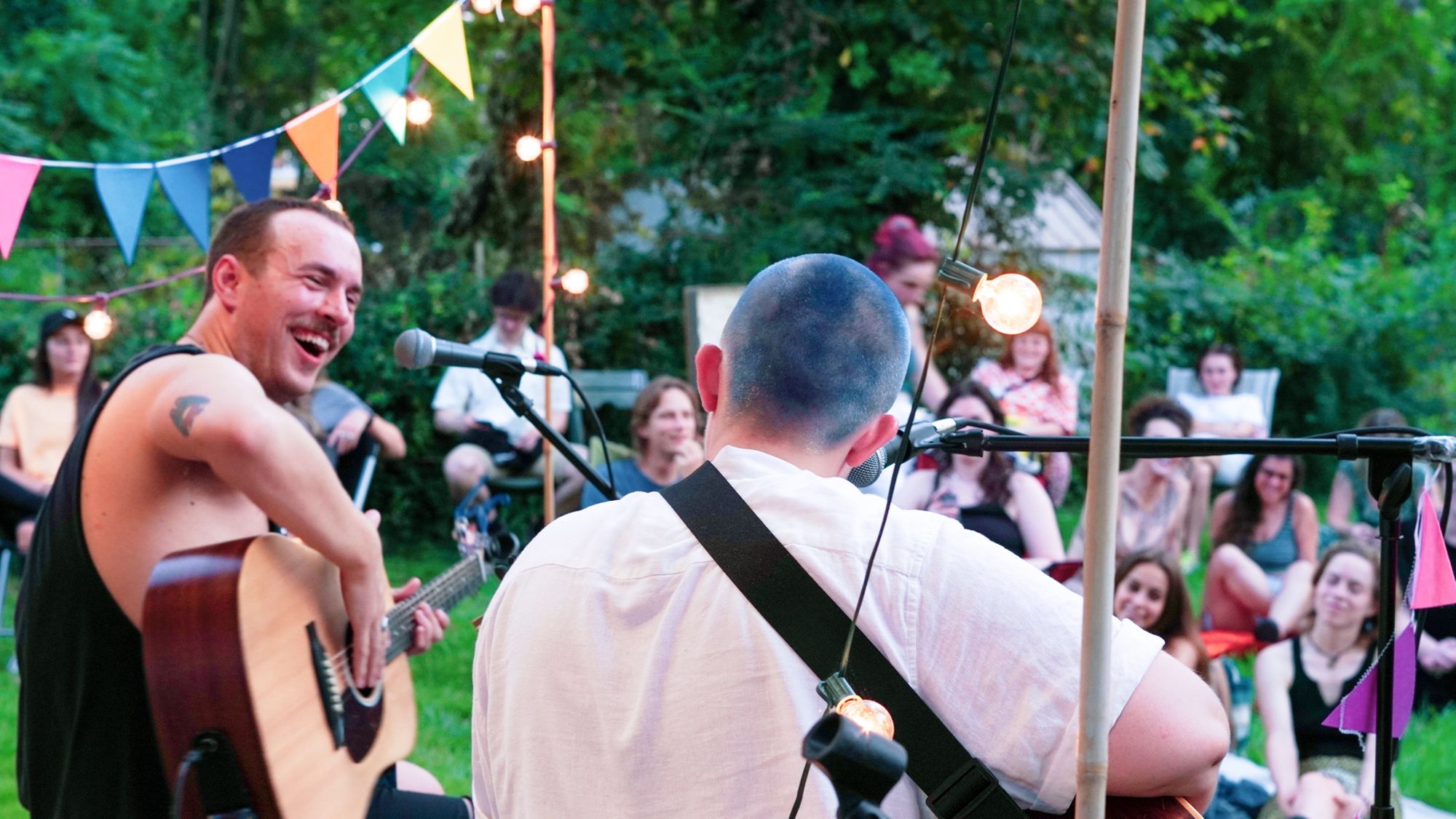 Queerfolk Fest provides opportunities for LGBTQ+ identifying artists and bands.
We launched Queerfolk Fest virtually on June 12, 2021. The inaugural festival was put on by Pineworks Creative, a new music company founded by Sara Gougeon, and Club Passim, an established folk music venue in Cambridge, Massachusetts.
Queerfolk Fest 2021 was sponsored by Bluegrass Pride, a San Francisco-based non-profit whose mission is to uplift LGBTQ+ musicians and creators in roots music.
We have now started hosting live outdoor shows in Nashville, Tennessee. We are planning an in-person festival in Nashville for 2022.
---
Mission
Our mission is to cultivate queer community, provide opportunities for LGBTQ+ artists, and create spaces where every human is welcome.
---