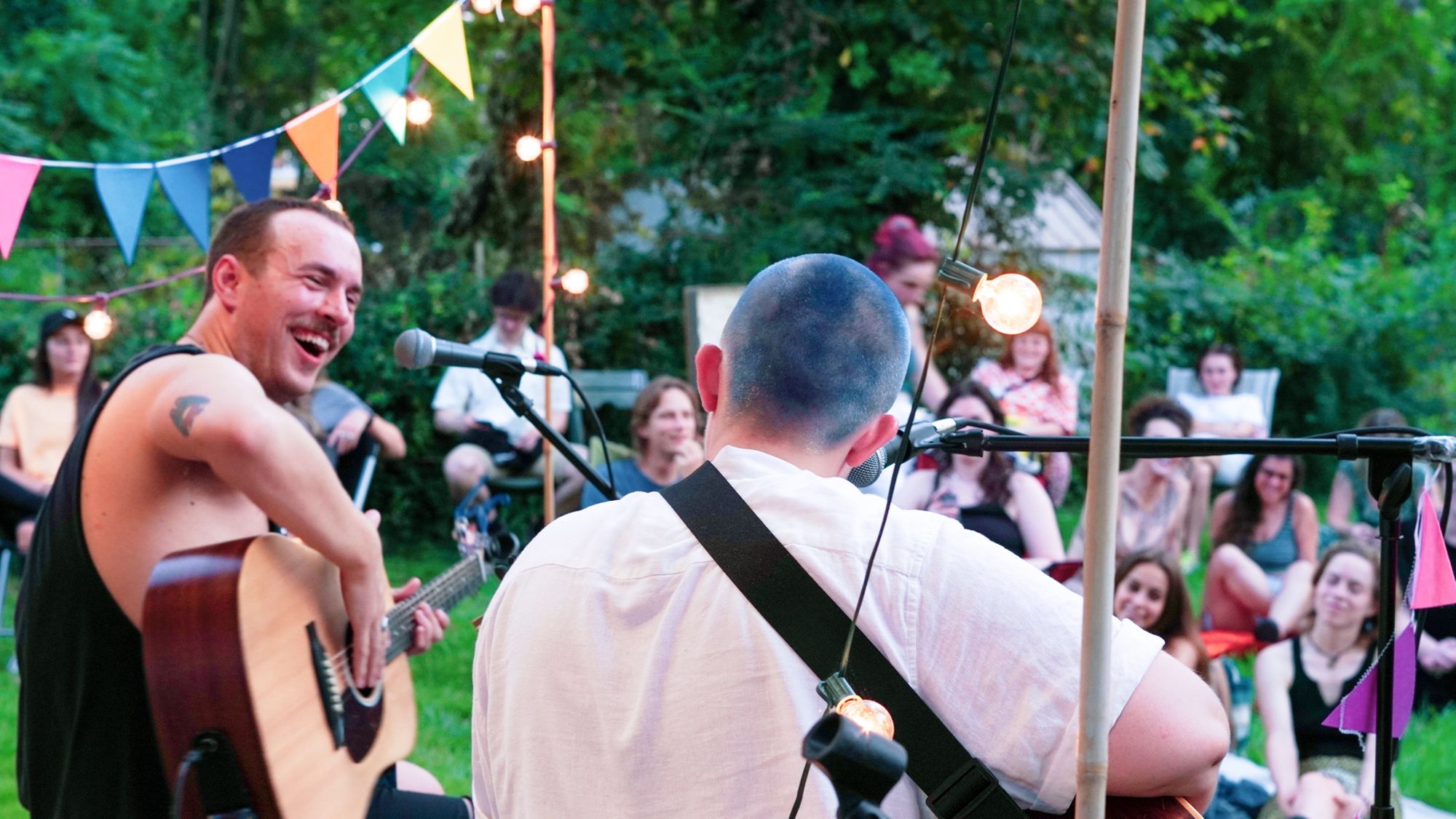 Queerfolk Fest provides opportunities for LGBTQ+ identifying artists and bands. We book monthly shows and an annual festival that create spaces for the LGBTQ+ community to gather, celebrate, and connect. Queerfolk is presented by Pineworks Creative, a multi-tiered music company based in Nashville, TN.
The inaugural festival was hosted virtually on June 12, 2021, in partnership with historic folk venue Club Passim, based in Cambridge, Massachusetts.
In the summer of 2021, we started producing outdoor shows in Nashville. Queerfolk has since grown to host monthly shows at Vinyl Tap and occasional shows at other local venues.
Queerfolk Fest 2022 will take place on July 24 in Nashville, TN. Stay tuned for details, lineup, and tickets coming soon!
---
Mission
Our mission is to cultivate queer community, provide opportunities for LGBTQ+ artists, and create spaces where every human is welcome.
---