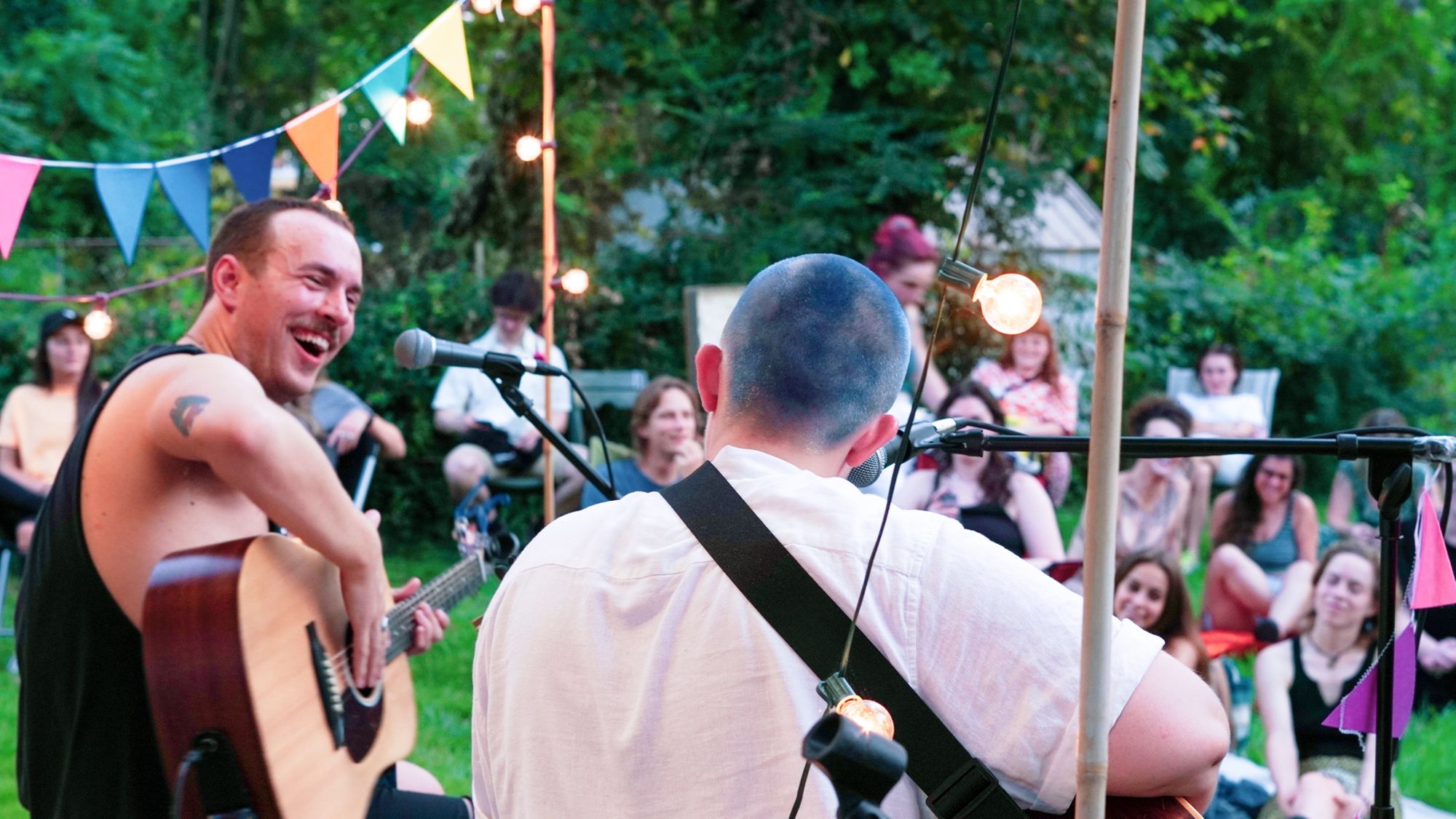 Queerfolk Fest provides opportunities for LGBTQ+ identifying artists and bands.
We launched Queerfolk Fest virtually on June 12, 2021. The inaugural festival was put on by Pineworks Creative, a new music company founded by Sara Gougeon, and Club Passim, an established folk music venue in Cambridge, Massachusetts. Queerfolk Fest 2021 was sponsored by Bluegrass Pride, a San Francisco-based non-profit whose mission is to uplift LGBTQ+ musicians and creators in roots music.
In the summer of 2021, we started hosting outdoor shows in Nashville, Tennessee. In the fall, we moved to indoor venues. Our next show is on February 2nd at Vinyl Tap.
---
Mission
Our mission is to cultivate queer community, provide opportunities for LGBTQ+ artists, and create spaces where every human is welcome.
---